Today marks the celebration of freedom in our country – something we all too often take for granted. I know I do. I value my freedoms, but don't really consider and appreciate it nearly enough. So for today's post I want to be thankful for my freedom…but also for the other simple things in life that matter to me and deserve a bit more gratitude and acknowledgment. Thanks Janetha for sharing this post idea. It's too perfect for today and recognizing the things in life that truly matter – from A to Z.
A – Awakening each morning. It means a new day and another blessing of life granted.
B – Bible. After awakening each morning, it's time for my Bible. Aka my guide book for life that gives me peace and joy every morning.
C – Coloring books. Such a small thing but I'm thankful for the bonding moments they allow me with my daughter.
D – Dessert.  Because, well, duh!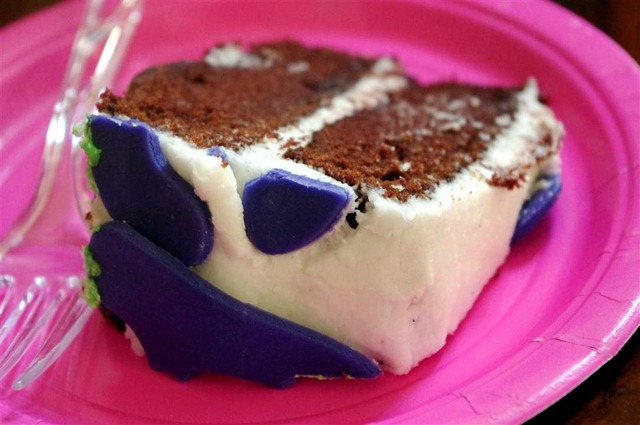 E – Elmo. Yes, I'm thankful for Elmo. Anything that can entertain Braedon so well (which means for more than 5 minutes) deserves my gratitude. The kid is nonstop.  
F – FRIENDS. Both the TV show and the people
G – Google. How else to get quick "answers" to anything and everything? Organize my calendars? Do my work? Keep up with my favorite blogs?
H – Hugs. They always cheer me up!
I – Ice. It's been a good friend to my aches and pains lately.
J – Job. I know it's not new news…but I do feel so blessed to work in the ways I do.
K – Keurig. Gotta have that morning coffee!!!
L – Lake. I'm blessed to live so close to the lake for scenic views and family picnics. If only we had a boat to get out on the water more. But this about focusing on the simple things, right? Right.
M – Mother. My mother is seriously the strongest person I know on this planet.
N – Naptime. I love naptime. Not for my own naps, but to actually get things done!
O – Oatmeal. It never gets old to me.
P – Pizza. It never gets old, either. And may just be my favorite food ever.
Q – Quiet. Such a rarity as a mother, but definitely loved. Hence naptime and Bible reading making my list. I cherish both those moments and the quiet has a lot to do with it.
R – Running. You likely saw that one coming 26.2 miles away. It truly puts my mind at ease.
S – Sex. I went there. Because that bond with your spouse should be cherished and valued.
T – Toby Mac. I love his music, what can I say?
U – Unplanned weekends. I love the sporadic weekend with nothing on the schedule and the time to just purely relax.
V – Vacations since I have so  many places to see. Next trip = Chicago to visit Chelsey and still cheer on my running friends, even though I won't be racing.  
W – Water. Everyone who has water readily available to drink should count it as a blessing. 
X – Xtra help. Come on. I couldn't come up with an X word. And I am very grateful for my Sister-In-Law's help a couple times a week so I can get work done.
Y – Yellow. it's such a pretty, cheerful color. And it was our wedding color. 

Z – ZZZZZZs since I don't get nearly enough and always love when I can catch a few extras.
Your Turn – Give me 3 different letters of your simple things you appreciate! Any fun plans for the 4th?