5 (but really 6) Links to Check Out
I want to shout and share this post from the rooftops! Lindsay touches on the idols we have in our lives and how to get rid of them. It will free you to the most amazing joy ever.
Bex does it again and this time with Tamara. A KILLER looking workout! It's a quickie too!
I know the Survive on 35 Challenge some bloggers were asked to participate in received a lot of flack. However, I think it showed a lot about healthy eating while living on a lower income or a tight budget and that it IS possible. Lindsay did a great recap of it all.
You all know I'm a Carla lover. And this is why – Four Tips To "Flying Your Freak Flag". In other words, thoughts on BEING YOU and LOVING YOU.
Great natural options for post-workout recovery. Crazy thing? The link is a guest post to My Race Ragz from one of my previous personal clients. She did AMAZING things in 12 weeks by coupling her nutrition knowledge with the gym.
Could the secret to overcoming cravings lie in two simple words? Interesting concept shared by Amanda from the Happy Mother Runner.
4 Photos from the Week

Makenzie's first ballet dance camp. She was SOOOOO cute! And excited!

My silly boy trying to shut himself into the toy cabinet.

A new snack from The Simply Bar. Pea protein chips. They come in a herb and chili flavor – 140 calories and 15 grams of plant protein. I tried the herb ones with lunch one day this week. They certainly don't compare to typical chips, but they still are tasty to me! Can't wait to try the Chili flavor.

Yoga!!!!
3 Things Making Me Smile
Finding peace with tough decisions. Sometimes you just know you're making the right choice.
I have an eye doctor appointment tomorrow. Yes, that's making me smile because it is VERY much needed. My contacts are all so old they hurt my eyes and my glasses are broken in two thanks to little man.
And the BIGGIE!!! My baby sister got ENGAGED last weekend!!!!!!!!!! I am so thrilled for her!
2 Books I've Read
Both very good and entertaining reads. I think they were both popular years ago, but I'm glad I stumbled across them at the library and remembered I had always wanted to read them. Synopsis and reviews from others on Goodreads – Book 1 and Book 2.
1 Motivational Thought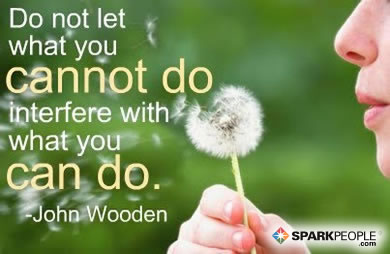 Now have a great Friday and an even better weekend! Any fun plans????