I love fall for many reasons – the cooler weather, the many family traditions we share during the fall months, the approaching holiday season, the gorgeous scenery, all things pumpkin flavored (yes, I'm one of those girls), and so much more. This year, I'm also super stoked for another reason – to run some fun races!!
I have been anxious to get back in the race atmosphere. The community of runners and the energy to make a run feel so special can't be beat for me. Last week, I participated in a 10K on Labor Day and it just stoked the fires. I have been daydreaming about more races ever since. Before I get to future race plans, though, I have to recap the 10K. Would you expect any different?
This was my first race since the marathon and I haven't really done much speed work at  ALL since then. In fact, I've been focusing on the slow and steady miles to help keep my injuries from bothering me. I would rather play it safe than end up sorry and out of running again, that's for sure.
Since I have been feeling very good lately, I decided to actually race the 10K and get an idea of where I'm at to help gauge my current speed for future training and races.
Things started off really well. I ran the first mile in a comfortable feeling 8:40 pace. I felt so fantastic that I ended up picking the pace up just a bit. Over the next couple of miles I held between 8:10-8:20 miles. I went along happily and felt surprised at how comfortable I continued to feel. Then, suddenly, around mile 4.25 of the 10K I went caput. I started out too fast and my body slowed down. I still kept around 9:00 minute miles, didn't feel any pain, and had a smile on my face as I came to the final stretch.
I finished in 53:20, which is an average 8:32 minute mile, and felt very happy with that time. In fact, I even got second in my age group! 
It was a great kick off and gave me a good starting point from which to base future training and race goals. After all, you better believe I already have some races on my calendar now.
Last week I registered for a half marathon the first weekend of December – the Kiawah Island Half Marathon!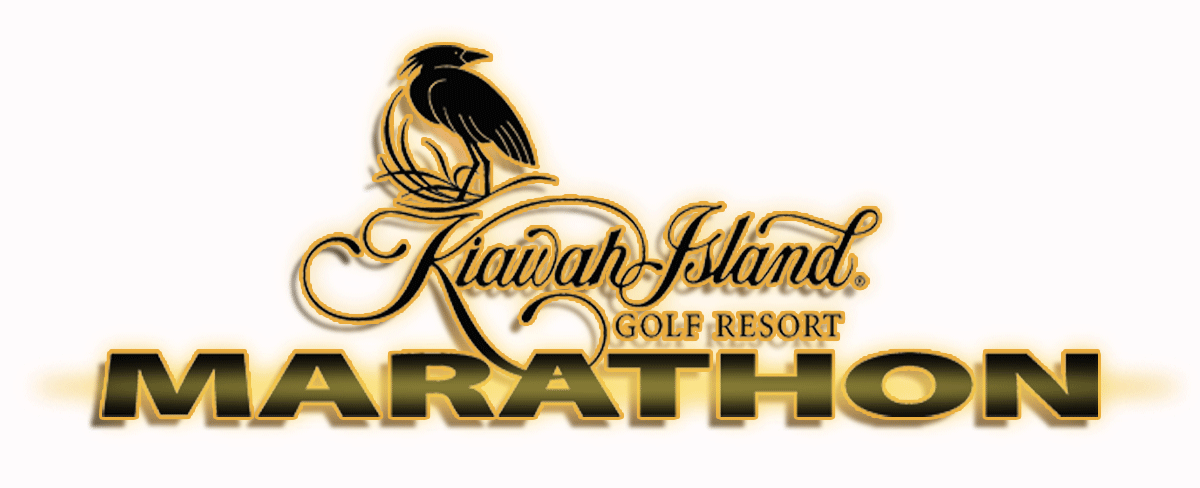 I have always heard such great things about this race – beautiful, great atmosphere, fast course, etc. Plus, Peter and wanted to do another weekend trip together before the end of the year. The race is very close to Charleston, which is where we took our first ever weekend trip together. During a hectic week it sounded very appealing, so we impulsively registered me for the race and booked a hotel for the weekend. We'll bring back some memories and visit one of our favorite places.
Before that race, though, I have another one on the books. I can hardly even believe I get to do this one and have been thinking about it ever since…
That's right! I get to go up to Bethlehem, Pennsylvania with a crew of fellow Fitfluential runners to participate in the Runners World Half Marathon & Festival weekend! Stoked would be an understatement.
Some highlights of the weekend:
a 5K, 10K, AND Half Marathon (I'll be running the half)
chances to hear and meet-up with Runner's World editors (like David Willey and Bart Yasso)
an appearance from Olympian Shalane Flanagan
meeting up and dining with Runner's World editors (like Bart Yasso, Dean Karnazes, Kristin Armstrong, and Marc Parent)
clinics and seminars on everything from footwear to gear to fueling and more
running movies
bonding with running buddies
gorgeous fall views over the Bethlehem, PA course
celebratory post-race party
In sum, it's going to rock! And I want you to join me!
It's going to be such a good time and there's races for all fitness levels. Register for the Runner's World Half Marathon & Festival races using the discount code BLOGGER36 to receive 10% off…plus then we get to hang out. Pretty please, say you'll come!
Let's bring on the fall races!!!
Your Turn – What things are you looking forward to in the fall? Any races?