Oh, Friday. Oh, rest day. How I needed you this week. I had a pretty hectic week this week, so by now I can only manage to put together a few random thoughts. Thank goodness for Fun Fact Friday! Let's hop to it….then hop to the weekend. Oh, it's gonna be a good one for me!
Yesterday was one of those days where nothing went smoothly. I drove all the way to the bank to make some deposits, then realized I forgot my bank card. I went to the pharmacy to pick up a prescription, but my doctor had called it in to the other location. Makenzie threw her lunch plate on the floor. Braedon wouldn't nap for the fourth day in a row. My computer went really slow making it difficult to get work finished. I don't like griping about such things, but let's just say I'm glad it's a new day.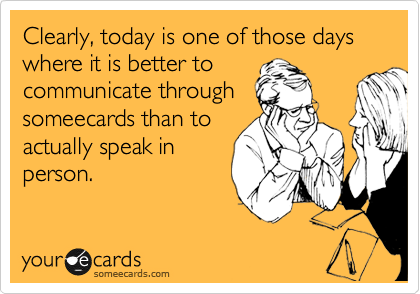 source
Thanks for your supportive and honest comments regarding my possible goal of training for a full marathon. They all made me want to do one even more… Don't worry. I'll figure out a realistic time and way to reach that goal. Although, I think it's a case of sooner rather than later. I only imagine it gets harder to have time with older kids and all the activities  they have then.
Christmas came early around here.
Peter and his SlickDeals site discovered a deal for a Kitchen Aid mixer for around $100 after Kohl's cash, 20% off, and a sale price. What should I make with it first???
Makenzie wishes Christmas would come early for her.
 source
She saw a commercial for these crazy slippers on Monday. She hasn't stopped talking about them since. I guess we've officially reached the age of "Christmas wish lists".
I have been having so much fun this week putting together plans for the people who have already signed up for training programs. This work fulfills me tremendously. And I hope it gives even more back to all I work with.
Putting together those plans, inspired me to put together a new one for myself. I did three easy miles on the treadmill yesterday and followed it up with a stabilization weights circuit.
wall squat
cable chest press
cable high row
push press on Bosu
lunge on Bosu with hammer curls
lunge on Bosu with lateral raises
squat thrust into tricep extension
A workout that seemed relatively basic when I put it together completely KICKED. MY. BUTT! I barely broke a sweat during my run, but had sweat dripping off me by the time I finished this circuit less than 30 minutes later.
I'm happy. Like…really, really happy. Praise God for the directions He has lead me.
Give me your "Fun Fact Friday"! And what should I make with my mixer first?