I feel like singing the Peter Pan song "I Can Fly! I Can Fly" but subbing out fly with see. Oh, how great it feels to open up my eyes again without pain. Remember last week when I mentioned scratching my cornea? Well, it had felt better for the recommended three full days by this past Wednesday, so I wore my contacts. Bad, bad, bad idea.
By Wednesday afternoon I was in excruciating pain again and woke up even worse off than before on Thursday. I had to see a different eye doctor, but good thing because she clued me in this time around on how badly my eye was scratched – "it looks like someone took a piece of sandpaper to your eye". That sounds nice, right?
I spent all day Thursday and Friday curled up in a ball on my couch going between vicious pain or knocked out from the pain meds I received this time around. Between all that sleep and the loads of eye drops, I could open my eyes again by last night and woke up feeling normal again finally. Although obviously no contacts for awhile. I don't want to go near that pain again.
Now that I have rambled enough about my evil eye, I guess we can get to that post I had ready for yesterday but couldn't open my eyes enough to write. Countdown time!
5 Links to Love this Week
4 Special Things to Honor The Birthday Boy!
Yesterday (when I planned to publish this post) was Braedon's second birthday. The kid is TWO?! How crazy is that? I simply cannot believe it. The following four things are just a tiny few of the things that make him so wonderful in my eyes. You know, besides the fact that he's my son.
I adore his sense of humor, infectious laugh, and too cute for his own good smile. He knows how silly and cute he is and totally tries to use it to his advantage. Which works. And makes him even cuter.
He has a thirst for learning and is so smart. I will sound like a silly proud bragging mama telling you this but I don't care. He already can count to fifteen, knows all of his shapes (including octagon, diamond, and oval), his colors, and talks so much for a two year old.
His snuggles. The boy is go go go from sun up to sun down, but those rare moments when he wants to snuggle up, like during story time before bed, make those snuggles even sweeter.
His energy. I may have trouble keeping up with him some days, but the kiddo's zest for seeing and experiencing everything sure make life fun.
Yep, I love him! Time goes too fast.
3 TV Shows I Got Sucked Into This Week
Not sure when I'll have the time to watch them, but here they are.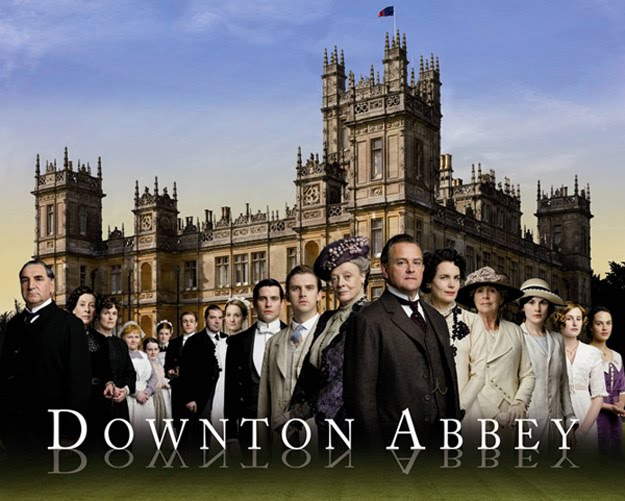 source
Downton Abbey – Some friends kept talking about the season premier with such excitement that I had to look into this show I had never even heard of before. Watched the first couple of episodes on Hulu Plus last weekend and have since thoroughly been drawn in and cannot stop. I even just listened to a few episodes when laying around unable to see the past couple of days.
The Biggest Loser – I used to watch all the time with my sister, but when we couldn't do our sister dates anymore I lost interest. Now Jillian is back and they are touching on childhood obesity…and I found myself watching again. Probably won't be able to stop that one either.
The Bachelor – Every season I say I won't watch, and every season I do. Besides, I really liked Sean and want to see what happens with Katie.
2 Favorite Best Body Fitness Posts This Week
And the winner is….
Congrats, Liz! Email me – tina [at] tinareale [dot] com – to claim your prize!
1 Positive Thought for Your Weekend
Have a great weekend!