I have sure got a busy day ahead of me today! Why you ask? Okay, you probably didn't ask but humor me because I have something exciting going on this week.
About a month ago I received some very, very cool news.
[blackbirdpie url="https://twitter.com/tinareale/status/281929452982784001"]

I couldn't contain my excitement, but I had to. Now things are all set and I'm super pumped to share that I will be heading to Los Angeles tomorrow afternoon! Weeeeee!
 source
This will be my first time visiting California. Ever. LA certainly appears among my bucket list of places to visit so I cannot wait to go. To make the trip even more crazy awesome, though?
I get to go as part of a group of Glam Media bloggers to tour the Nature Made Vitamins headquarters to learn more about their brand and participate in some other media related activities – including, so I hear, a video interview session. Wish me luck on that one, okay?
Although I will gladly get in front of a camera to take part in such an opportunity, undoubtedly meet some wonderful bloggers, and visit with a brand of vitamins I have used over the years, as well as trying out some of their new Vitamelts product.
I can always go for some extra energy.
That's not all the fun travel I have on my radar though this spring. Not by a long shot!
Just two weeks after this trip I will be attending a women's retreat with one of the Bible studies I'm a part of to really connect with God and some growing friendships I have. I can already tell that trip will rejuvenate me in so many of the ways that matter most.
Then, three weeks after that weekend getaway, Peter and I have a trip we have held off on doing but anticipated for YEARS. Our very first cruise together!!!!
source
Yeah, buddy!
We will be taking a seven day cruise out of New Orleans to Belize, Honduras, and two ports of call in Mexico (Costa Maya and Cozumel). I've been on a few cruises but never to any of these ports (besides Cozumel) and Peter has never been on a cruise. We've wanted to do one together for a long time and figured we needed to finally make that happen.
It will be hard leaving the kids at home for a week (my parents will be staying at our house to watch them), but we are big believers in taking time for the marriage in special ways and traveling together means a lot to us. We're already counting down the weeks until we get to go! Zip lining, snorkeling, ruins exploring, cave tubing, and adult fun….and sun and relaxation in there too.
Crazy to think that is just the first few months of the year! I have another possible trip in April and then I'm looking at (and hopefully will be) attending Blend Retreat 2013 in May (you gotta check it out!).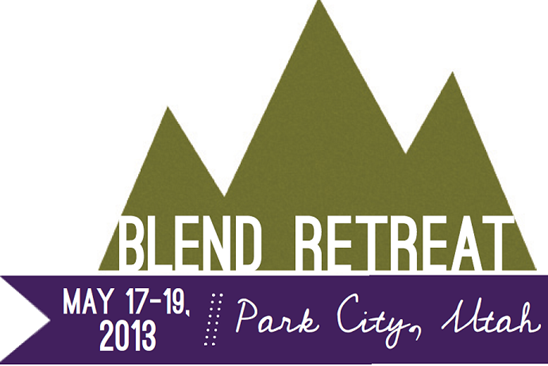 Also, read Janetha's post with the many, many, many highlights of the 2013 Blend Retreat.
I would say travel wise 2013 is shaping up quite nicely. Definitely a good thing for this gal!
What about you? Any fun trips planned yet for 2013? Do you hope to attend Blend 2013? Been on a cruise?